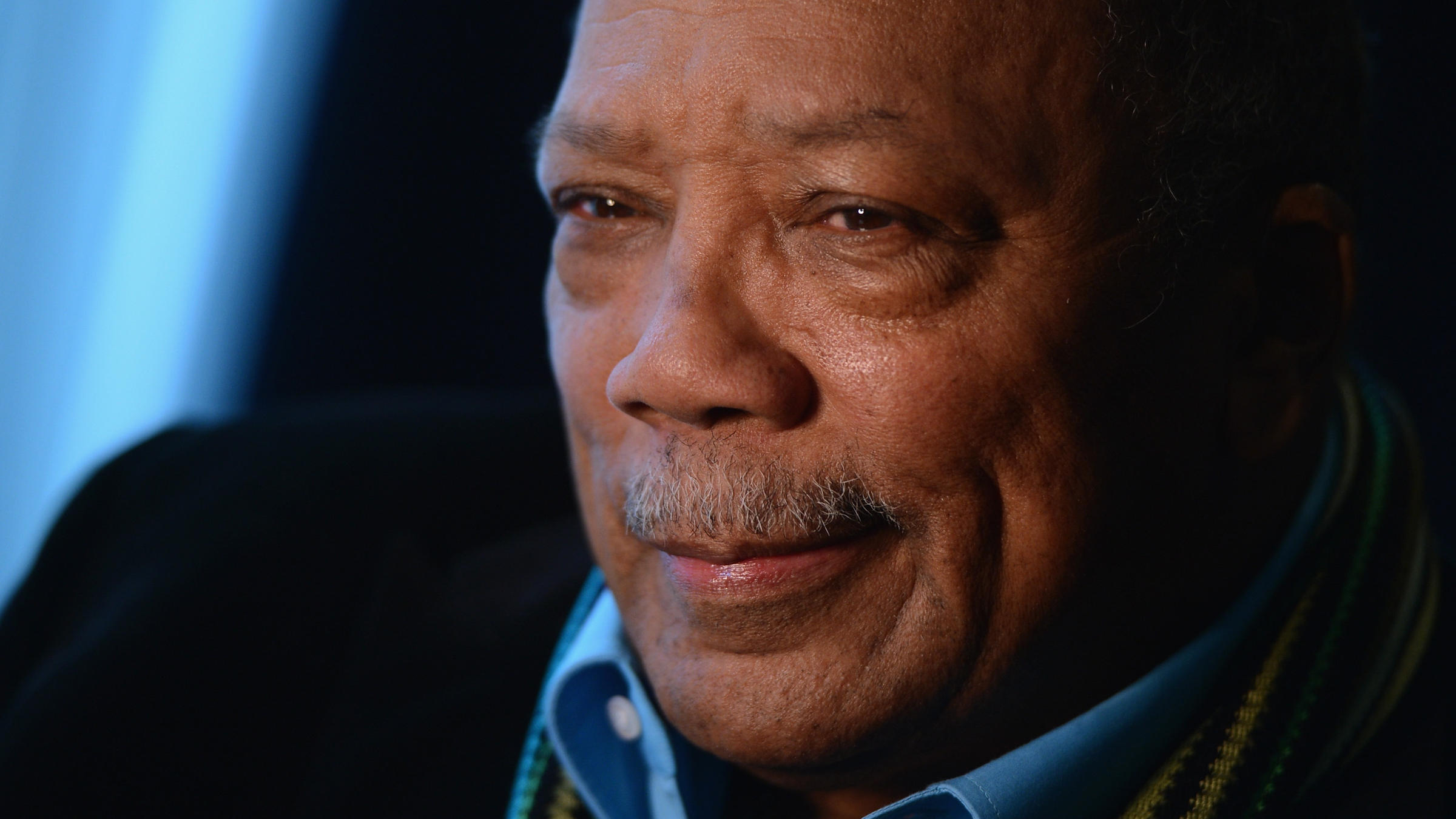 Quincy Delight Jones Jr., or Quincy Jones as he is popularly known, wears many feathers in his hat. He is an American multi-instrumentalist, composer, songwriter, arranger, record producer, and film and television producer.
In his career spanning six decades, he received 80 Grammy nominations, 28 Grammy awards, and a Grammy Legend Award. He has worked with the music industry's most celebrated names, including Aretha Franklin, Celine Dion, Frank Sinatra, and Michael Jackson. With Michael Jackson, he produced many best-selling albums, including Off the Wall, Thriller, and Bad in the years 1979, 1982, and 1987, respectively.
Quincy Jones was born in Chicago on March 14, 1933. His mother, Sarah Frances, was a bank officer and an apartment complex manager, and his father, Quincy Delight Jones Sr., was a carpenter and semi-professional baseball player from Kentucky.
Quincy's mother and neighbor, Lucy Jackson, introduced him to music at a very tender age. While attending Garfield High School in Seattle, he developed his skills as an arranger and trumpeter. He began playing music with his classmate and friend Charles Taylor. At the age of 14, Quincy began playing for a National Reserve band and acquainted himself with Ray Charles, who was 16 years old. Charles inspired Jones to move ahead in his music career.
His amazing musical journey
Quincy rose to prominence in the 1950s. In 1951, he went to Seattle University on a scholarship, where he caught Clint Eastwood's attention while playing in the college band. For his next semester, he went to the now Berklee College of Music in Boston on a scholarship. He began playing at Izzy Ort's Bar & Grille. When Lionel Hampton offered him the chance to tour with him as a pianist, trumpeter, and arranger, he agreed. This event marked the beginning of his professional career.
He returned to New York and began composing and arranging for the names, like Dinah Washington, Sarah Vaughan, and Count Basie. He associated himself with Mercury Records and produced pop-oriented records. By the mid 1960s, he was composing for films and television and produced over 50 scores.
He founded Qwest Productions in 1975 and arranged and produced albums for renowned names like Frank Sinatra.
Awards and Recognition
Quincy Jones has many accolades to his credit. He was felicitated with Honorary Doctorate of Music from Berklee College of Music in the year 1983. In 1984, he won the Golden Plate Award of the American Academy of Achievement. In 1992, he became one of only fifteen people ever to receive the Grammy Legend Award.
In 2001, he received John F. Kennedy Center Honors. In 2008, at the BET Awards, he was felicitated with the Humanitarian Award. He has also received the National Medal of Arts, the Ahmet Ertegun Award, the Los Angeles Press Club Visionary Award, an Honorary Doctorate from the Royal Academy of Music, London, in the years 2011, 2013,2014, and 2015 respectively.
Quincy even has a school named after him in South Central Los Angeles- Quincy Jones Elementary School.
His Generous Contributions to the Humankind
Quincy Jones has always been involved in philanthropic work. He has actively worked for various causes to help humankind. In 1985, he recorded "We Are the World", a celebrated anthem, to raise funds for the victims of the famine that hit Ethiopia. This charity single garnered three Grammy Awards, a People's choice award and one American Music Award.
His Quincy Jones Listen Up Foundation built over a hundred homes in South Africa in the year 2001. His charity provides education to the youth and connects them with culture, music, and technology. It also sponsors an intercultural exchange program between the teens in South Africa and Los Angeles.
As an honorary member of the Jazz Foundation of America, Jones extended financial support to elderly jazz and blues musicians and founded the Global Down Syndrome Foundation that works for the betterment of people suffering from Down syndrome.
His Married Life
Quincy has been married 3 times. He married Jeri Caldwell in 1957. They separated in 1966. They have a daughter Jolie together. He then married Ulla Andersson. They have a son named Quincy and a daughter named Martina. Their marriage lasted for 7 years, from 1967 to 1974.
In 1974, Jones married actress, Peggy Lipton. Their marriage ended in 1990. The former couple has two daughters, Rashida and Kidada.
A Tribute to Quincy Jones
Quincy Jones is unarguably the "King of Melodies". His music is celebrated across the globe. He has been a part of several evergreen best-selling albums. The world loves him, and we love him too.
Quincy Jones T-shirt
To celebrate the musical legacy of Quincy Jones, we offer a "My Self-Worth" Quincy Jones T-shirt. This unique concept perfectly captures the ideology that made Quincy Jones the legend he is today. If you love Quincy Jones the way we do, buy a tribute t-shirt and show your affection and appreciation for this living legend.